WELCOME TO PROFESSIONAL PUBLISHING SOLUTIONS
Imaging Science Today, LLC is a publishing company established in 2010 with the aim of publishing medical journals and medical books. The mission of the company is "Share, Learn and Improve". This company currently runs the Journal of Clinical Imaging Science in collaboration with Scientific Scholar.
Currently, we have 8 books by the world's very prominent Medical personalities (Editors). The titles can be viewed by clicking here.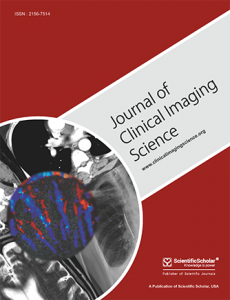 Journal of Clinical Imaging Science is a peer-reviewed Radiology journal published by Scientific Scholar. This journal is Indexed in Pubmed and read over in 211 countries around the globe serving 11,037 major cities. In the Year 2020, the journal had 122,103 page views with 91% new customers. Journal has 53.88% male readers and 46.12% female readers. The journal has around 4000 reviewers. Time taken from acceptance of the article to publication is 18 days. The majority of our submissions come from USA, India, UK, South Korea, Canada, Australia, Turkey and Egypt. Total articles downloaded from our site in 2020 were 625,289.